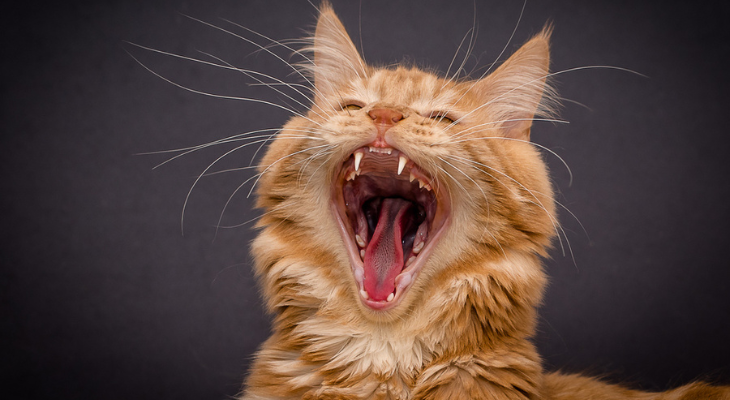 Could Your Pet Have an Aching Tooth? X-rays Detect Early Stages of Dental Diseases
Wouldn't it be nice if your pet could talk? In addition to sharing his preferences for long walks and never-ending belly rubs, your furry friend just might complain about throbbing tooth pain. Unfortunately, dental issues aren't always obvious until your pet is in pain. When you schedule annual dental exams and x-rays with your veterinarian, you'll ensure that your pet never suffers unnecessarily from dental issues.
Why Your Pet Needs Dental X-rays
Your pet's dental problem may not be readily apparent, particularly when the issue first starts. Dental X-rays give your veterinarian a view of the interior of teeth and roots, in addition to providing information on the health of your pet's gums and jawbone.
X-rays use low-level radiation to produce images of bones and soft tissues. Since bones and teeth absorb the most radiation, these structures look white on X-rays, while soft tissues appear gray. A dark spot on the X-ray could mean that your pet's teeth or gums are affected by decay, infection or another dental problem. X-rays offer an important way to spot signs of trouble before they cause painful problems for your furry friend.
Pets must stay perfectly still during an X-ray or the image will be blurry and hard to read. As remaining still is difficult for many animals, your veterinarian will give your dog, cat, rabbit, guinea pig, or other pet anesthesia or a sedative before taking X-rays. Anesthesia ensures that your pet remains safe and comfortable during the dental examination, X-rays, and dental cleaning.
X-rays Detect These Types of Dental Problems
X-rays help veterinarians spot many dental issues, including:
Gum Disease. Gum disease, also called periodontal disease, is caused by the buildup of plaque, tartar, and bacteria on your pet's teeth. Plaque, a clear, sticky film turns into hard, brown tartar in a matter of days if it isn't removed. These substances irritate the gums and cause painful infections that can lead to tooth loss. Gum disease isn't just a dental concern. If the disease isn't treated promptly, bacteria can spread from the mouth to the heart, brain, kidneys, and other organs. According to Today's Veterinary Practice, 80% of dogs and 70% of cats have periodontal disease by the time they're 2 years old. X-rays show if the disease has begun to destroy the bone that holds the teeth in place.
Tooth Resorption. Tooth resorption occurs when a tooth begins to break down and is absorbed by your pet's body. According to Cornell Feline Health Center, 30 to 70 percent of cats show some degree of resorption. Since the process starts inside the tooth, you may not notice a change in a tooth until it's too late to save it. Dental X-rays help your veterinarian diagnose the problem early and offer treatments that will stop or slow the damage and reduce your pet's risk for tooth loss.
Fractures. X-rays make it possible to spot fractures in the crowns (tops) of teeth or the roots. Your pet's veterinarian uses X-rays to determine how far the fracture extends. If it reaches the root, the tooth may need to be removed.
Infections. Just like people, animals can develop bacterial infections in their teeth or gums. X-rays help confirm the presence of infections and ensure that your pet receives prompt treatment. Your pet's veterinarian will also look for damage to nearby bones, teeth, or tissues due to the infection.
Impacted Teeth. Teeth need a clear path when they erupt, or emerge, from the gums. If bones or tissues prevent a tooth from erupting, the tooth is considered impacted. Impacted teeth may damage the jawbone or cause pain, infections, or cysts. If a dental X-ray shows an impacted tooth, it will need to be removed.
Tumors. X-rays also help veterinarians spot tumors in your pet's mouth or jaw. Growing tumors can cause considerable damage to teeth, bones, and soft tissues. Removing tumors and growths as soon as possible will help limit the damage to your pet's mouth. Although tumors can be cancerous, many are benign (non-cancerous).
Does your pet need a dental exam and x-rays? Contact our office to schedule your companion's visit.
Sources:
Today's Veterinary Practice: Periodontal Disease: Utilizing Current Information to Improve Client Compliance, 3/1/2012
https://todaysveterinarypractice.com/dentistry/practical-dentistry-periodontal-disease-utilizing-current-information-to-improve-client-compliance/
University of Michigan School of Dentistry: Dental X-Rays
https://www.dent.umich.edu/patient-care/dental-x-rays
American Veterinary Medical Association: Pet Dental Care
https://www.avma.org/resources-tools/pet-owners/petcare/pet-dental-care
American Animal Hospital Association: 10 Facts You Need to Know to Protect Your Pet's Oral (and Overall) Health
https://www.aaha.org/your-pet/pet-owner-education/aaha-guidelines-for-pet-owners/dental-care/
Cornell University College of Veterinary Medicine: Periodontal Disease
https://www.vet.cornell.edu/departments-centers-and-institutes/riney-canine-health-center/canine-health-information/periodontal-disease