Our new facility, opened in August of 2009, offers a comfortable environment, with ramp access to the main entrance as well as a covered drive-up area for convenience during inclement weather.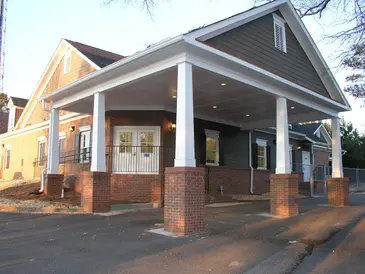 Our spacious reception area provides ample seating, literature, and information about our staff, services, and products. Pet food supplies are easily accessible for our clients.

Our records are computerized and each examination room is equipped with a computer so your veterinarian has access to your pet's medical records during the examination.