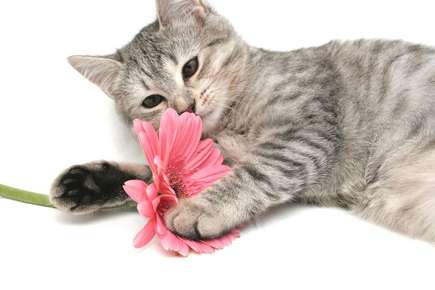 Winter is quickly becoming a distant memory as the days warm up and plants and trees come into bloom. Unfortunately, the change in seasons can cause unpleasant symptoms for pets that suffer from seasonal allergies. Because dogs and cats do not experience the same allergy symptoms as people, you might not even be aware that your pet has allergies.
How Do Seasonal Allergies Affect Dogs and Cats?
If you have seasonal allergies, you are very familiar with the symptoms of the condition. Sneezing, red eyes, a runny nose or nasal congestion can make you feel awful, but your pet experiences different symptoms when seasonal allergies flare up. Allergies are more likely to affect your pet's skin. If your dog or cat frequently licks or scratches its skin when spring arrives, allergies to pollen, grasses or molds may be to blame.
How Can I Help My Pet Manage Seasonal Allergies?
There are a few things you can do to make allergy season more bearable for your pet, such as:
Bathe your pet frequently. Washing your dog at least once every week removes allergens that can get caught in hair and fur. Your cat can benefit from a bath, too. Hypoallergenic shampoos are best. Oatmeal-based products can help reduce itching and soothe skin. If your feline friend has a strong dislike of water, as many cats do, remove allergens by running a damp cloth over its body.
Wipe your pet's paws. Pollen can become stuck to the bottoms of your pet's feet. When your dog or cat returns inside, remove the pollen with a soft cloth. Pollen can also stick to the bottoms of your shoes. Your pet will not only benefit if you remove your shoes when you enter your house, but you will too if you have seasonal allergies.
Give your furry friend Omega-3 fatty acid supplements. The supplements can help keep your pet's skin healthy and reduce the effects of seasonal allergies.
Bring your pet indoors before you mow: Whether your pet is allergic to grasses or pollen, keeping your friend indoors while you mow will help decrease exposure to allergens.
Pay attention to the allergy forecast. Online weather sites, such as Weather.com, feature allergy forecasts that let you know when pollen or mold levels are high in your area. If levels rise, keep your pet inside as much as possible until the levels begin to drop.
Use the air-conditioner. Pollen is so small that it can drift through the holes in window and door screens. Air-conditioner filters catch the pollen and prevent it from settling on surfaces in your home.
Can My Pet Take Allergy Medications?
Allergy medications can reduce your pet's symptoms, but it's important to check with a veterinarian before you give your dog or cat any type of medication. Your vet may prescribe a topical cream or ointment that reduces itching, or may recommend antihistamines, steroids, or other types of medications.
Allergy testing is often used to determine the specific allergens that cause symptoms. During the test, various types of allergens are injected into your dog or cat's skin. If your pet is allergic to the substance, small red bumps will appear on the skin. Identifying the type of allergens that trigger reactions help your veterinarian develop an effective treatment plan.
Do you think that your pet may have seasonal allergies? We can provide a diagnosis and offer treatment will help your pet feel more comfortable. Call us to schedule an appointment.
Symptoms of Seasonal Allergies in Pets
Not sure if your pet has a seasonal allergy? Take a look at these common signs and symptoms.
Itching
Seasonal allergies can cause a constant, intense itch. If your dog or cat cannot seem to stop scratching, allergies may be the reason. Itching can occur around the eyes, mouth, feet, armpit, abdomen, thighs, and anus. In addition to scratching, your pet may also drag its face or body across carpeting or other rough surfaces in an attempt to gain some relief from the itching.
Biting and Licking
Your pet will do anything to try to reduce itching, including biting and licking the skin. Unfortunately, biting, licking and scratching can result in hair loss, open sores and scabs. Sores can become infected, which can make your pet even more uncomfortable.
Frequent Ear Infections
Seasonal allergies can cause ear infections. Symptoms of ear infections in cats and dogs include scratching, redness, discharge, odor, excessive ear wax, and crusts or scabs.
Sources:
Peteducation.com: Allergies & Atopy in Dogs
http://www.peteducation.com/article.cfm?c=2+2082&aid=503
Michigan Humane Society: Can Pets Have Seasonal Allergies?
http://support.michiganhumane.org/site/News2?page=NewsArticle&id=16336&news_iv_ctrl=1883
CNN: How to Help Your Pets with Allergies, 3/19/11